Junior Golf
Glenmoor is dedicated to growing the game! Golf provides friendship, exercise, and fun for juniors of any age. Our facility offers top notch instruction to help juniors improve their game and have a great experience!
2021 Summer Junior Golf Camps!
Join Glenmoor for a week full of fun and golf instruction! Our PGA Member Instructors teach golf technique, rules, and more July 5th-9th. Your junior can sign up for half days or full days. Full days from 9 am-4pm, morning half day 9 am – 12:30 pm or afternoon half day 12:30 pm -4 pm.
Camp includes lunch, games on the Trackman devices, prizes, swing and short game technique, on-course practice/play, and stretching. Ages 7-17 yrs old preferred.
Space fills fast! We look forward to seeing you this summer!
For 2020, the PGA Junior League announced Glenmoor Golf Club as the biggest Junior Program in the Nation!!!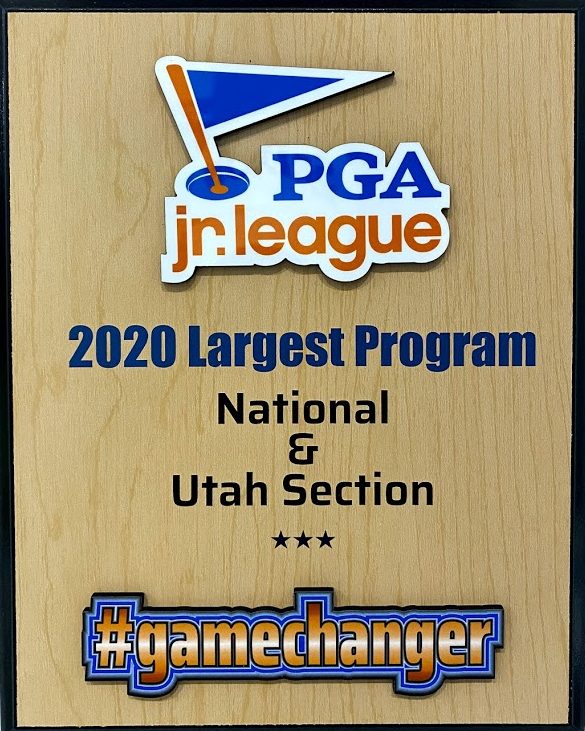 Glenmoor offers several in-house camps and clinics throughout the year! A website for sign-ups and payments is in the works! Tune in to this webpage for a link to sign-ups.
For more information, please call 801-280-1742 option 3 or email Darci Olsen at darciolsen@pga.org