Junior Golf
Glenmoor is dedicated to growing the game! Golf provides friendship, exercise, and fun for juniors of any age. Our facility offers top notch instruction to help juniors improve their game and have a great experience!
Exciting programs coming to Glenmoor Academy! Click the button to view upcoming programs such as Glenny Gator Classes, Glenny Gators Club, PGA Jr. League Information, Fitness Classes, and more!
Congratulations to our 2022 PGA Jr. League Teams for their performance in Twin Falls, Idaho this year!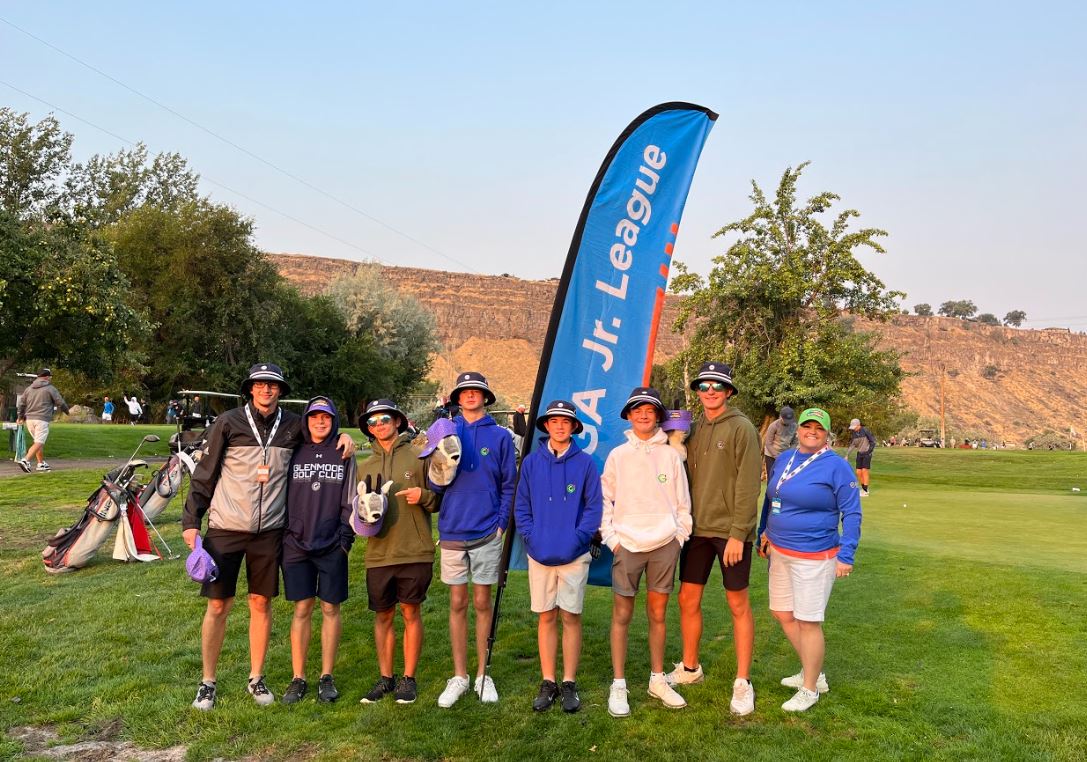 Glenmoor Goats Team: Bronx Campbell, Elliot Bond, Jared McCleary, Ian Miyasaki, Jaxon Erikson, and JJ Tomsick. Coaches Weston Wheeler and Darci Olsen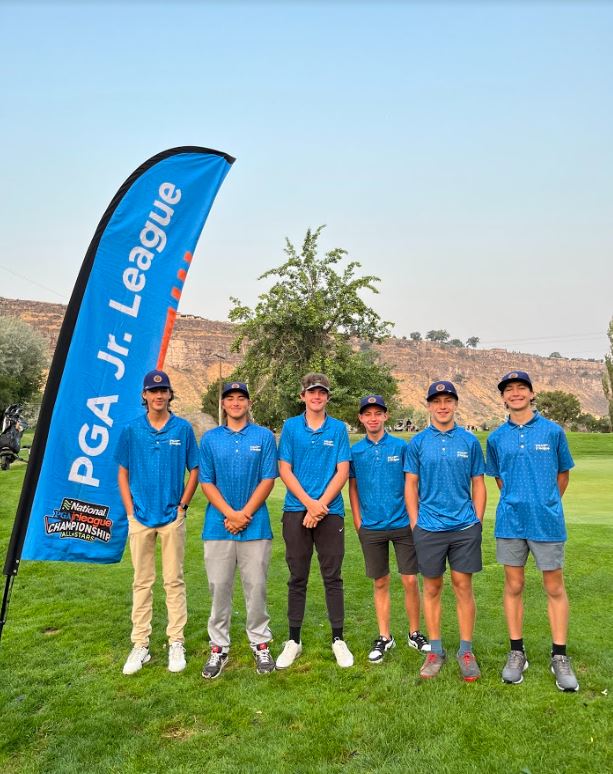 Glenmoor Bombs.coms Team: Tyson Baldwin, Kellen Edvalson, Will Anderson, Lincoln Peterson, Brady Dehlin, and Parker Goodman. Coaches Tanner Johnson and Darci Olsen
2022 Raptor Shootout Champions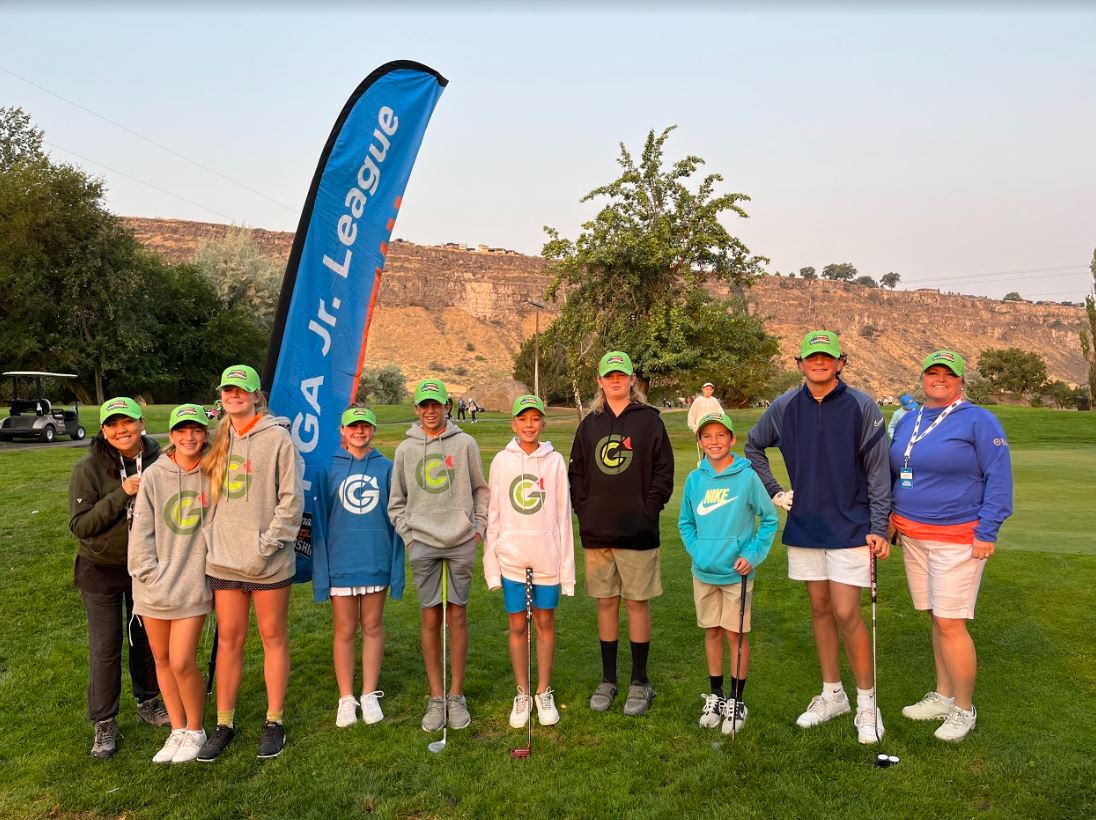 Glenmoor Gators Team: Chloe Suazo, Stratton Durrant, Randli Olsen, Krew Saunders, Tyce Olson, Hudson Darmstandler, Carter Orme, and Cal Perkins. Coaches Sirene Blair and Darci Olsen
Thank you to our sponsors for making this experience an unforgettable memory!
2022 Sponsors: Big D Construction, TJ Olson with State Farm Insurance, West Valley Collision, Live Well, Rob Schmidt Auto Body, and Hammers Recycling. THANK YOU!