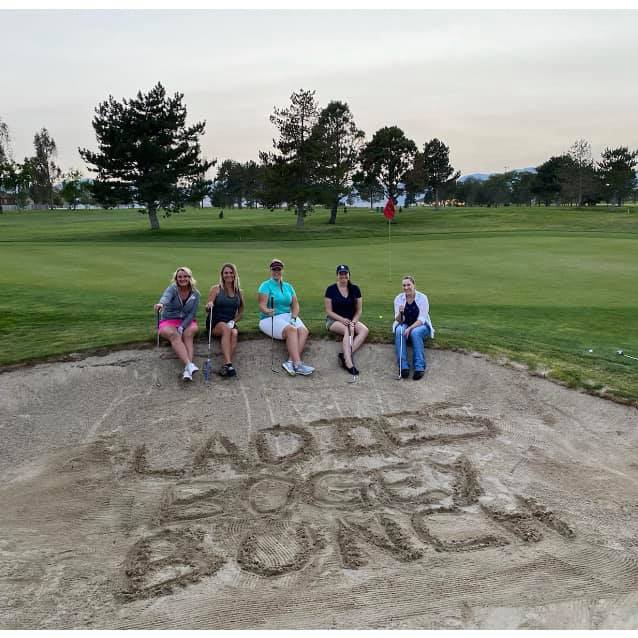 JOIN THE LADIES AT GLENMOOR
Look no further for lessons in a fun and friendly enviornment! Our instructors at Glenmoor Golf Club teach hour and a half long clinics year round for ladies of any golf skill level! Join us for great laughs, learning, and comradery!
CONTACT US
Sign up for any of the events below with Sirene Blair or Darci Olsen at 801-280-1742 or glenmoorgolfevents@gmail.com
Payments will be handled in person with cash, credit card, or electronically via Venmo.
Thank you!
Spring 2021 Clinic Dates & Times
Clinics will be held outside on the Driving Range, Short Game Area, and Golf Course
Meals served on the Pavilion
In case of cold weather, clinics will be rescheduled or moved indoors
$25 per lady (per clinic)
April 20th at 5:30 pm
May 11th at 5:30 pm
May 25th at 5:30 pm
Summer 2021 Clinic Dates & Times
Clinics will be held outside on the Driving Range, Short Game Area, and Golf Course
Meals served in the Pavilion
$25 per lady (per clinic)
June 8th at 6:00 pm
June 22nd at 6:00 pm
July 6th at 6:00 pm
July 20th at 6:00 pm
August 10th at 6:30 pm
August 24th at 6:30 pm
Fall Clinic Dates & Times
Clinics will be held outside on the Driving Range, Short Game Area, and Golf Course
Meals served on the Pavilion
If weather is too cold, clinic times will me moved sooner, rescheduled, or moved indoors
$25 per lady (per clinic)
September 7th at 6:30 pm
September 21st at 6:30 pm
October 12th at 6:00 pm
November 19th – SIP N' SEE